Sustainable Living Festival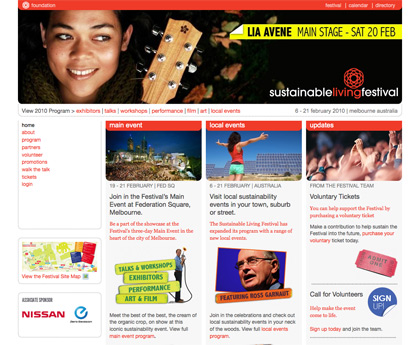 The Sustainable Living Festival aims to inspire and empower everyday Australians to accelerate the uptake of sustainable living. The Festival raises awareness and provides tools for change by showcasing tangible solutions to the ecological and social challenges we face.
In 2009 the Festival at Federation Square attracted over 124,000 visits and engaged more than 450 community volunteers.